Solve clues and complete tasks to get to the finish. To accept the challenge and start your adventure, play
The Awesome Game.
We know your kids are getting antsy so we created a series of T.A.G. titled The Hunt and it is FREE!
Think you have what it takes to win?
Players race around in a competition. Along the way Solve Clues, Complete Tasks and Finish First to be crowned Champion!
Players race around in a competition. Along the way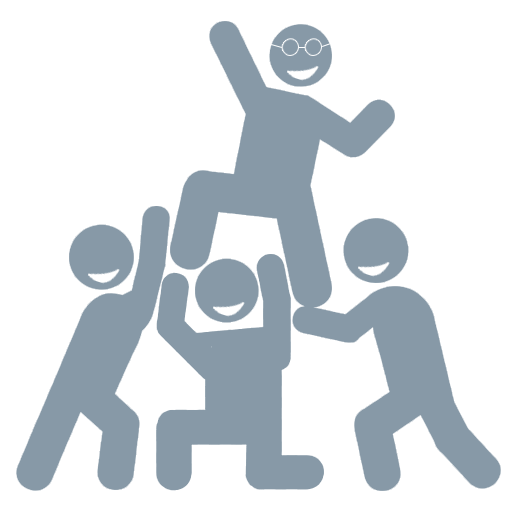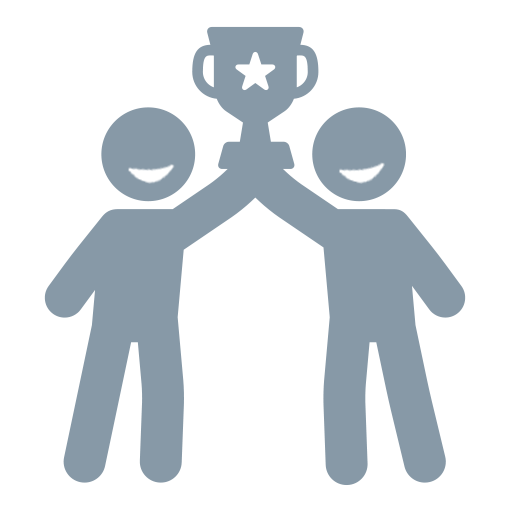 The Hunt
Challenge your family and/or friends across households, states, or countries. Answer trivia questions while solving tasks. Don't get penalized and be the fastest to complete. Who will be crowned champion?
The Hunt Ultimate
Take your game to the next level with harder questions and tougher tasks. It doesn't matter where your live. Challenge across households, cities or even countries. Finish first and be crowned Champion!
Recommended age: teens & adults
FUN!! 
All I want to do is have some fun... and TAG delivered.
Play with friends, family, or even strangers... it's all fair in love and TAG.
Put on your thinking cap and Braveheart face paint. 
What a fun adventure and great way to work together with my husband!(or struggle through working together 😜)
Exploring the city while engaging in a battle of wits and speed with friends... what is there not to like?
TAG isn't just a game, it's a community-building experience. Going on a fun but challenging "mission" with my wife brought us together in new ways.
The game is a web app meaning you must have a cell phone or mobile device and being out in the wild wild web there may be times when you don't get good service.
READ EVERYTHING. Clues are hidden in the words. If you see something BOLD or ITALICIZED or BOTH look closer. This is a CLUE.
What kind of device can I use?
This game needs to be played on a mobile device. You will be uploading images through our AI as you move around.
The Game wont Start
Make sure the number of tickets purchased matches the number of team profiles. As an example: if you purchase 3 tickets, that is 3 teams. The game is waiting for 3 teams to set up their profiles. Once all 3 have set up their profiles a START button will appear on one of the team's screen. Once that team hits this button a count down from 3 - 1 will begin and the game will start.
How long does a game take?
Each game can range in length of time from 20 minutes - 1 hour.
We are sorry but this game has reached its limit of players.
This means the number of players has exceeded the number of tickets purchased. If the game has not already started, you can click the "Purchase Ticket" button to buy a seat in the game.
Leaderboard
There are three different leaderboards. There is an All Time Leaderboard that can be found here: https://play.theawesomegame.com/alltimeleaders
While playing the game there is a leaderboard that can be accessed from the button in the bottom left hand corner. This leaderboard does not calculate penalties.
The final leaderboard becomes available after you complete your game, accessed via the Final Results button. This leaderboard does calculate penalties. In addition you can access the All Time Leaderboard from here to see where you stand.
When is the best time to play?
The games can be played anytime of the day.
My Phone Died
No worries, the game remembers your place based on your account. If your phone dies you can login from a new phone and pick up right where you left off.
NaN
This stands for "Not a number". It means the game was looking for a number but did not receive one. If this happens try refreshing your browser.
AI not reading Logos and Signage
Sometimes the AI can not read company logos or signage. In these cases try to find the word/words printed somewhere else. In some cases you might need to write the words down and use those in your pic.
Connectivity Issues
Error: "A Problem Occurred with this Webpage, so it was Reloaded". Typically this is a safari related issue. You can try the options below or take your picture with your phone's camera, then when given the option select "Photo Library" and select the image from your camera roll.
Switch WiFi networks or turn off WiFi and use Cellular Data (or vice-versa)
Try Airplane Mode and turn WiFi ON
Clear Safari's History and Website Data and make sure to Remove All Website Data
Are there any penalties?
There are time penalties for guessing wrong answers.